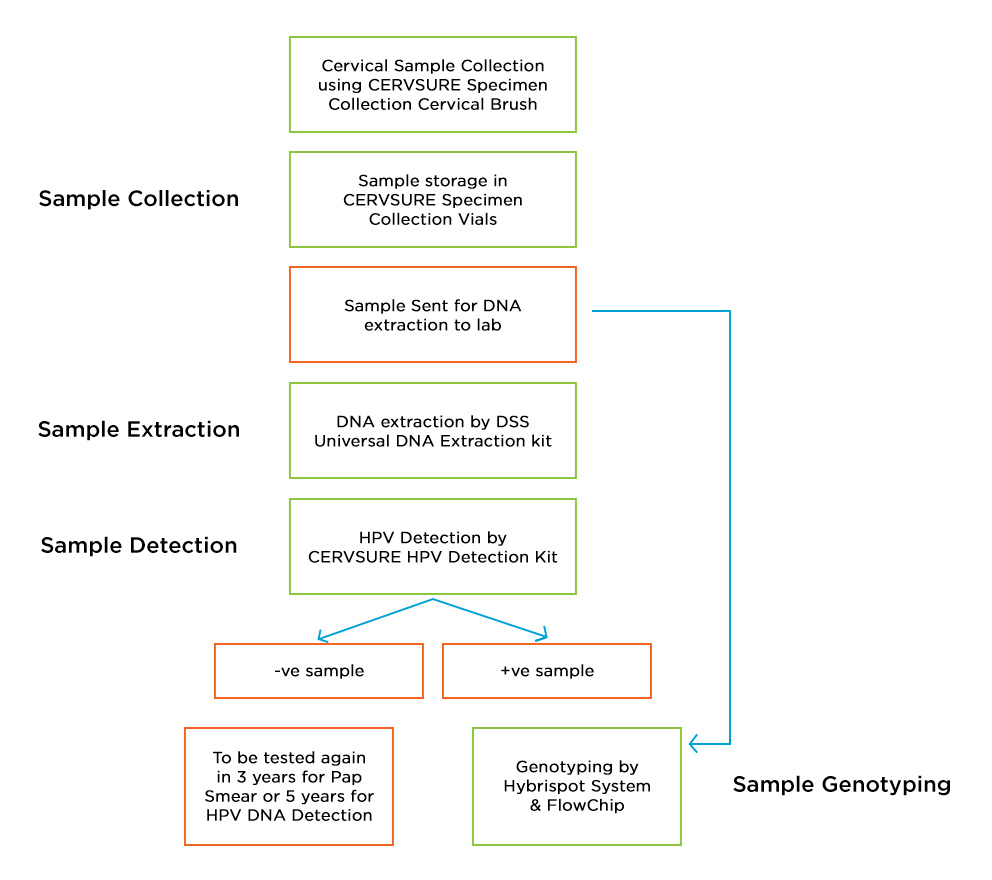 CERVSURE Flowchart
Cervsure Kit
CERVSURE Specimen Collection kit is easy to use and can provide 100% specimen transfer rate. This kit can be used for liquid based cytology as well as HPV DNA Screening. Small pack size can also be an advantage to small laboratories.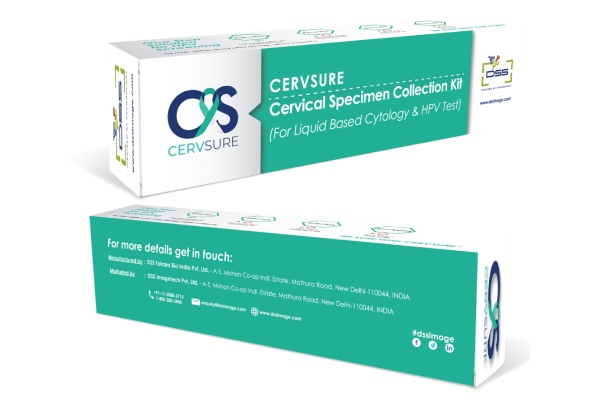 Universal DNA Extraction Kit has been standardized to extract DNA from various samples including blood, tissue, hair follicle, swab, semen and urine. This makes it most suitable for rapid and easy DNA extraction from different cervical samples.
CERVSURE HPV Detection Kit can be used to detect all known high risk carcinogenic HPV types from various clinical samples.
It is available in two variants - 24 Tests for small throughput laboratories and 96 Tests for high throughput laboratories. Another variant of 48 Tests is under development for medium-throughput laboratories.
HPV Direct Flow Chip
Vitro's HPV Direct Flow Chip (For Genotyping) work on Vitro's hybriSpot Systems - hs12 (manual) and hs24 (automated) completes DSS' solution for Cervical Cancer.
It can detect all known genotypes including high risk 16 and 18 sub-types.