DSS GROUP
Seventy five years after its beginnings as a small family-owned business in pre-independence India, the DSS Group of Companies today, with a workforce of 500 people and an annual turnover of around 250 Cr INR, can proudly say it is "the company of choice" for customers and employees in the Biotechnology sector. With the customer as its focus, DSS aims to redefine Biotechnology & Life Science research and clinical diagnostics in India.  Based on its mantra "Inspired by Technology", DSS constantly endeavours to add value to its proud legacy by establishing effective collaborations via manufacturing, distribution & innovation.
MILESTONES DOTTING OUR 75 YEAR LEGACY
1938

Conceptualization >>

1952

New Delhi >>

1964

Tie up With Olympus Japan>>

1998

DSS Imagetech Pvt. Ltd

2007

New Factory at Noida

2011

DSS Takra Bio India Pvt. Ltd

2013

R&D Center
1938
Conceptualization of a small family owned business based in Amritsar, Punjab dealing in imports from Japan in general merchandise
1952
Formation of Darbara Singh & Sons at New Delhi
1964
Tie up With Olympus Japan for manufacture of Microscopes for factory in India (New Delhi)
1998
Incorporation of DSS Imagetech Pvt. Ltd. for marketing of Olympus Microscopes and other synergistic brands
2007
Foundation of new Factory at Noida for manufacture of Olympus brand microscopes
2011
Joint Venture with Takara Bio Inc. Japan for formation of DSS Takra Bio India Pvt. Ltd. to manufacture and market biological reagents.
2013
DSS R&D Center established & recognized by DST & DSIR
THE DSS STORY
The DSS (Darbara Singh & Sons) story begins before the Second World War, in 1938, when two brothers from Amritsar in Punjab went to Japan, with dreams of adventure and fortune. They began by setting up a business, importing general merchandise from Japan … and that dream - which has crystallized into a Healthcare & Biotechnology focus continues to unfold.
In 1998, Darbara Singh & Sons transformed its identity to DSS Imagetech and adopted the motto "Inspired By Technology" as it's mantra for growth. The new avatar of DSS -- DSS Imagetech – sought out new technologies in the field of Microscopy and Molecular Diagnostics and developed its expertise in these fields. A few years later, with the formation of the Medical division, DSS adopted the same knowledge and proficiency in Endoscopy, Bronchoscopy and Simulator-based Surgical Training.
DSS GROUP OF COMPANIES
DSS Imagetech Pvt. Ltd
Darbara Singh & Sons, a traditional supplier of microscopes and laboratory equipment, transformed its identity to DSS Imagetech Pvt. Ltd in 1988 with a mission to identify, source and distribute cutting-edge technology products to labs in India. DSS gradually expanded its product portfolio to encompass Life Science Research and Healthcare. To ensure better a customer experience DSS expanded its reach to 10 cities in India alongwith resident representatives in 6 more cities. With a robust supply-chain infrastructure and a team of over 150 highly qualified and dedicated professionals, DSS today is rated among the top bio-suppliers in India.
DSS Takara Bio India Pvt. Ltd
From a principal-distributor agreement starting in 2005 to a joint-venture collaboration in 2011, the relationship between Takara Bio Japan and DSS has kept growing. It is best exemplified by the business of Molecular Biology reagents being done under the DSS Takara Bio India (DTI) banner. After establishing a state-of- the-art manufacturing facility in New Delhi, DTI has gained recognition among researchers and clinicians in India as a reliable source of high quality molecular biology reagents.
An increasing number of products are now being made in India as DTI has continued to increase its market foot-print among research, clinical and industrial labs throughout the country. Products manufactured at DTI have also found acceptance in discerning overseas markets as well. View Website
DSS Tech Ventures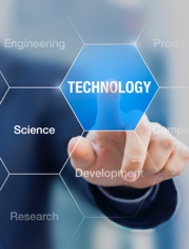 DSS Tech Ventures is a start-up promoted by the DSS Group with the idea of identifying, developing and commercializing medical and clinical diagnostic technologies which are relevant to emerging countries; technologies which have synergy with the current business of the DSS Group.
DSS Tech Ventures has reached out to collaborate with researchers from all over India in the field of molecular diagnostics for infectious diseases, food testing for GMO, Dairy etc. and optics-based hardware platforms which can provide low-cost solutions to healthcare problems in the developing world.
Magnus Opto Systems India Pvt. Ltd
Magnus Opto Systems India is a manufacturer of Educational and Clinical microscopes for sale in India and overseas. Located in the industrial township of Noida near New Delhi, the 4000 sq. meters factory's core competence is in optical engineering and precision mechanical engineering. The microscopes are regarded as the gold standard in their respective categories. This world class manufacturing facility has a 50 year old Japanese legacy with association with companies like Olympus Corporation Japan. View Website